Grand Central Terminal offers advertisers visibility to more than 750,000 daily visitors (1 million during the holiday season).
If you're interested in learning how to advertise in Grand Central's Main Concourse or passageways, review content on this page.
Please note that all advertising opportunities in Grand Central Terminal are handled by Outfront Media. To inquire about rates and the availability of advertising space, please contact:
Outfront Media
212-297-6400
(ask for the Sales Department)
Or contact them through this form.
Learn more about other MTA Advertising opportunities here.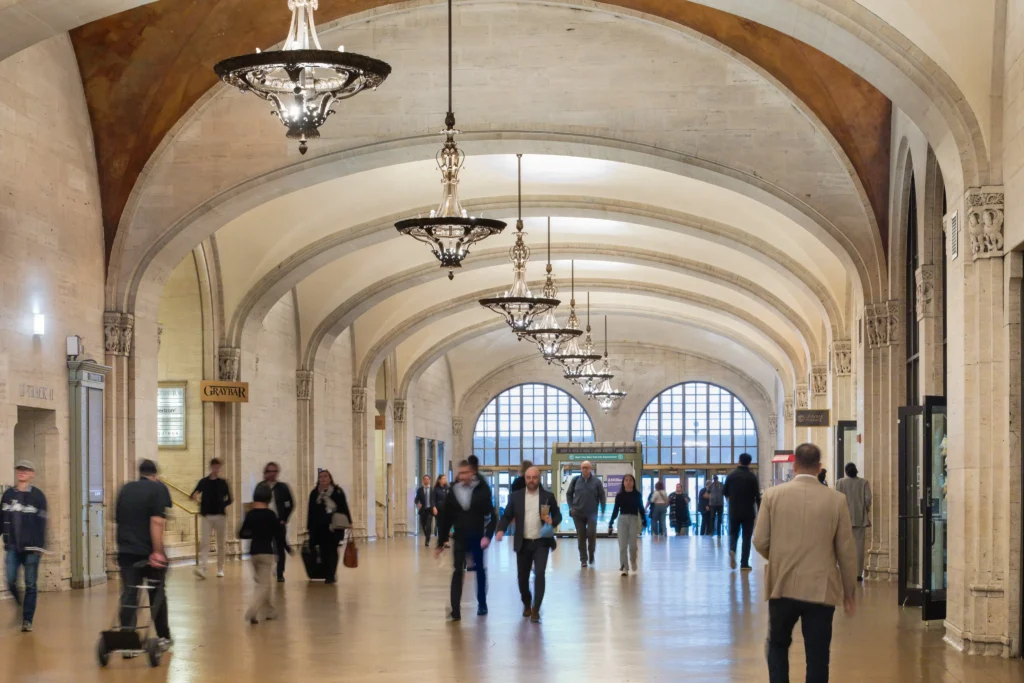 All advertisements in the MTA system must adhere to the MTA Advertising Policy.
For questions about the MTA Advertising Policy, please also see the FAQs.