Discover your Everyday Grand
Grand Central stands as one of NYC's premier attractions, offering a compelling blend of rich history, architectural details, exquisite dining, and diverse shopping. Indulge in the best of NYC cuisine, go on a shopping spree, or book a Walks tour to dive into the stories and people behind this magnificent landmark.




The iconic zodiac ceiling features 12 gold-leaf constellations and 2500 stars, 59 of which are LED-illuminated. Did you know this zodiac was painted backwards? Grand Central's founder Cornelius Vanderbilt claimed this was to give the viewer the divine perspective.


"Meet me at the clock!"  This clock, like all those in the terminal, is accurate to within 1 second every 20 billion years, calibrated to the atomic clock in the U.S. Naval Observatory in Washington, DC. The famed opal glass clock perched atop the Info Booth is valued at $20 million or more.


The arches, which feature Guastavino tile, create an acoustical phenomenon. Grab a friend, lean your heads into opposite corners of the gallery, and you'll hear them clearly from across the room —  even with all Grand Central Terminal's hustle and bustle.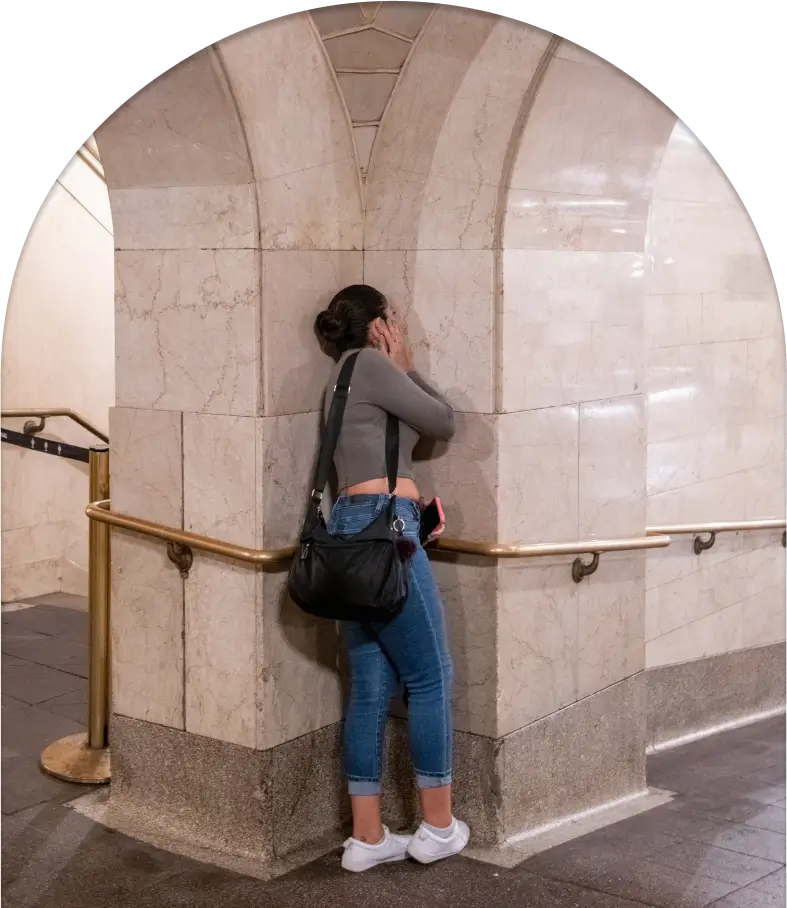 The Pershing Square Viaduct in front of Grand Central Terminal is illuminated with color-changing LEDs to recognize major occasions and holidays throughout the year. The lighting serves as a beacon for pedestrians anywhere along 42nd Street.


The oak leaf and acorn architectural details adorning the Terminal are symbols of the Vanderbilt family, who financed its construction. The Vanderbilt family motto is, "From an acorn, a mighty oak shall grow." Find these flourishes on light fixtures, the Information Booth Clock, and in the elevators.


Have you noticed every light bulb in the Terminal is conspicuously bare? At a time when electricity was a new invention, the Vanderbilts wanted to show off the electric powered Terminal and railroad they had financed.


The Annex houses a tennis court, accessible to the public via the elevator on the Oyster Bar ramp. The space once served as an art gallery, a CBS TV studio, and even an indoor ski slope. Tennis pros from John McEnroe to the Williams sisters have played on this court overlooking Park Ave.