Individual stores, restaurants, Grand Central Market, Dining Concourse, and holiday hours may differ. Please check the Directory for more information about individual businesses.
Grand Central Terminal

89 E 42nd Street



New York, NY 10017

Grand Central Terminal is serviced by the 4, 5, 6, 7, and S subway lines.

Grand Central Terminal is serviced by the M101, M102, M103, M1, M2, M3, M4, Q32 and M42 buses.

Metro-North Railroad runs service between Grand Central Terminal and northern suburbs in New York and Connecticut.

Grand Central Madison brings the LIRR to Grand Central for the first time with service to Long Island. An all-new LIRR schedule is now in effect.
Explore Your Everyday Grand Grand Central Terminal is one of the most-visited destinations in New York City for a reason—it's packed with sights, history, architecture, dining, and shopping all under one magnificent roof. Shop for your favorite items from fashion to electronics and gifts to gourmet food. Dine in a wide range of restaurants featuring everything from burgers, tacos, sushi, pizza, oysters, and more. The guided tour is an all-encompassing adventure that uncovers the secrets of Vanderbilt Hall, the Whispering Gallery, the Grand Central Clock, and more. Travel the historic halls of Grand Central and learn about the past, present, and future.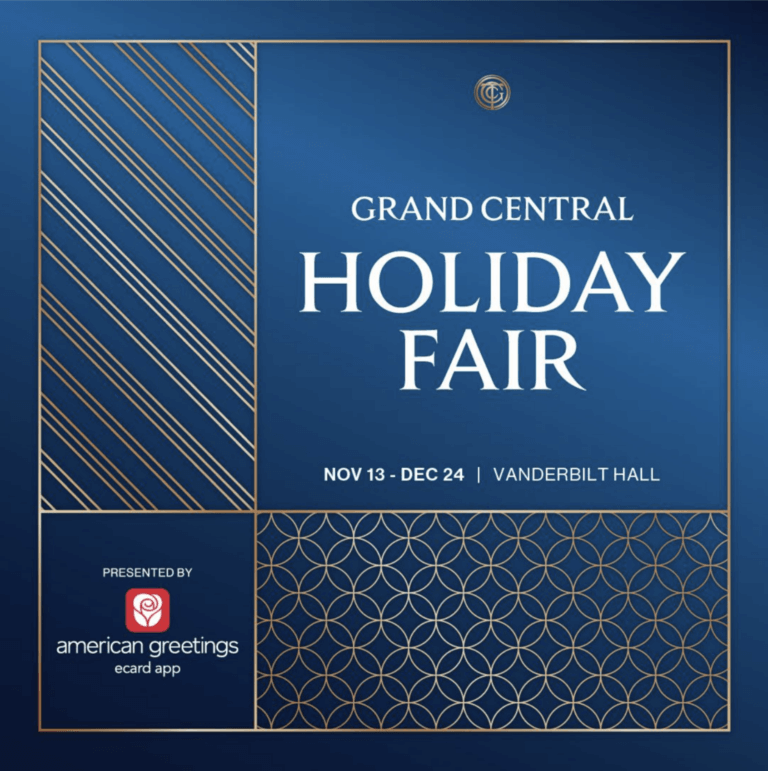 Monday, November 13, 2023
– Sunday, December 24, 2023
Presented by AmericanGreetings.com, the Grand Central Holiday Fair is a...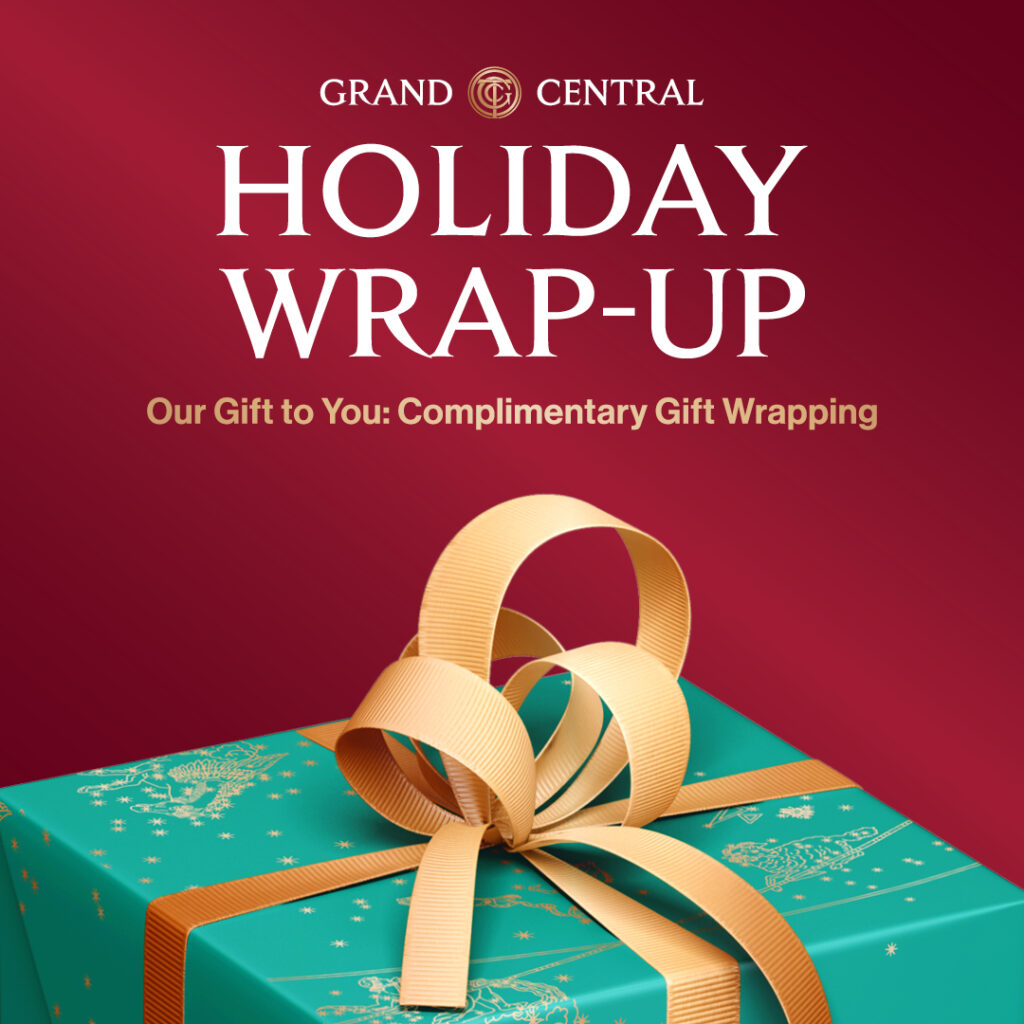 December 8, 2023 – December 22, 2023
Want to dress up your gifts with a personal NYC...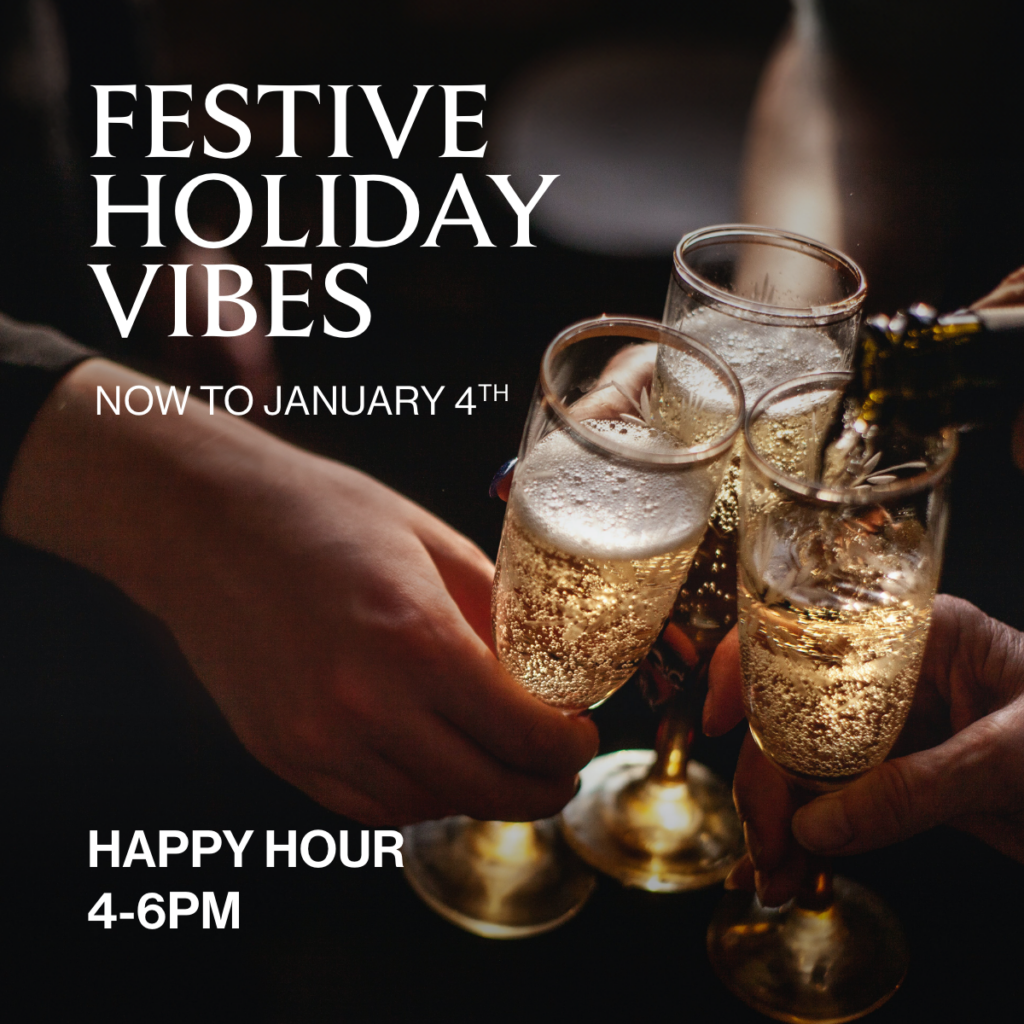 Now – January 4th
Thursdays 4 PM – 6 PM
JOIN US FOR HAPPY HOUR EVERY THURSDAY! Whether you're...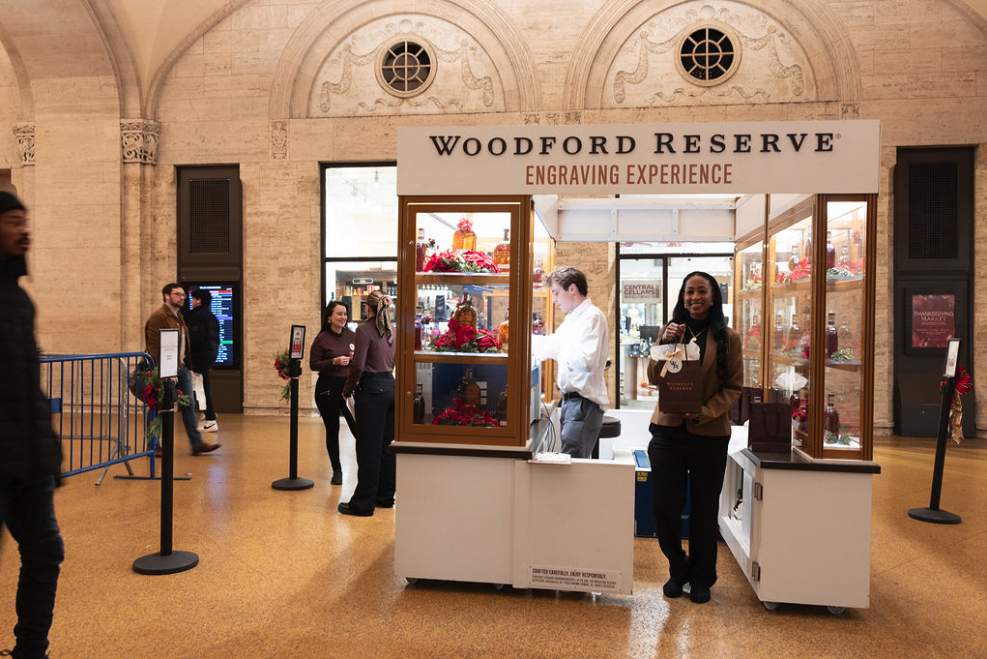 The Spectacular Engraving Experience
November, 15th- December, 30th
Woodford Reserve Presents, The Spectacular Engraving Experience In Grand Central. ...