Monday, November 13 – Sunday, December 24

Closed for Thanksgiving (November 23)
Monday – Saturday, 10:00am – 7:00pm

Sunday, 11:00am – 6:00pm

Open Christmas Eve, 10:00am – 6:00pm
Monday – Saturday, 10:00am – 7:00pm
Sunday, 11:00am – 6:00pm
Open Christmas Eve, 10:00am – 6:00pm
Application window for 2023 is now closed. Join our Holiday Fair vendor mailing list to receive email updates and application information about our next fair.
Presented by AmericanGreetings.com, the Grand Central Holiday Fair is a beloved six-week long celebration of small businesses and holiday cheer. From artisan merchants to local businesses, the Holiday Fair will have plenty of opportunities for holiday shopping and all-around fun. One of New York's most extraordinary shopping events, the Holiday Fair takes place in the stunning beaux-arts Vanderbilt Hall for a truly curated shopping experience. This year's event features 36 vendors with giftable item offerings like homemade bath products, knitwear, jewelry and art prints, gender-neutral accessories, ornaments, and homeware.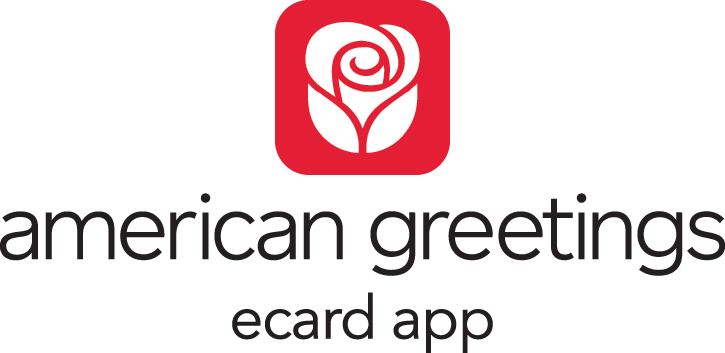 AmericanGreetings.com invites you to send warm holiday wishes instantly. Download the FREE American Greetings app today! 
Internal Fire Glass uses a high quality optical glass, precious metals and physics to create impossible worlds inside spheres. These captivate the eyes while activating the mind's inner curiosity.
Djordje Skendzic (SKENDZIC PHOTOGRAPHY) is a local photographer that specializes in printing his work on 23 karat gold leaf. The process involves gilding and coating by hand each print individually. Inspired by early photographic processes, the resulting prints have very unique depth and luminescence. Every print is made by the Djordje in his local NYC studio.
WGK Glass Art strives to create unique and exceptional glass pieces for a wide spectrum of glass collectors and glass art lovers worldwide. The exceptional craftsmanship and wonderful details in our lampworked and glassblown creations make the pieces of this store some of the most desirable in the glass world.
Karla Gudeon Art & Design
Karla Gudeon Art & Design creates gorgeous original fine art and gifts for the home. KGA&D offers a collection with modern, diverse themes that enhance our customers' environments with color and positive imagery.
Even Keel is a handcrafted Apothecary and Soap house based in Brooklyn, NY. Our all-natural collection infuses Eastern roots with Western herbs to create a conscientious line that invites you to carve out a moment in time to savor the present.
Taiwanese Roots, Natural Luxury. Artisanal Soaps, Skincare, Candles & More. Vegan, Sustainable & All-Natural.
Redefining beauty with unique fragrances. High-quality, planet-friendly products including perfume oils, hand soaps, body wash, and more. Experience our eight distinct scents.
Haptic Lab is a sensory design textile studio based in Brooklyn, New York. Nurturing the senses, these handmade heirloom quilts are designed to touch, drawing inspiration from the connection we hold to the landscapes that surround us. Enjoy free shipping on orders over $200.
Kubiya Games is a Brooklyn-based company specializing in handmade wooden mechanical puzzles. The collection features high-quality games and puzzles that are uniquely expertly crafted and made from eco-friendly woods.
Craft Advisory challenges conventional art and design through their thought-provoking, yet functional, glassware, lighting, and objects. Founded by Chris Taylor, their designs blend subversion, irony, and humor with elegance and beauty, and exhibit fluidity, buoyancy, and movement to transform the conventional into sculptural art interactions.
Swoon Living by Patrick Fitzpatrick
Swoon Living is a home goods store based in Chicago. Designs created by Patrick Fitzpatrick are fun and entertaining. Clever home goods that are attractive and a joy to use when entertaining. Truly unique gifts.
Unique handmade glass ornaments, keeping artistic traditions alive. Quality craftsmanship, narratives of glass art. Traditional glassblowing techniques bring you exclusive, whimsical gifts. Easy access to extraordinary, one-of-a-kind products. Artistry and personal expression for the holidays.
Craftspring is a design-focused company that creates beautiful gifts while supporting women's entrepreneurship and preserving artisanal traditions. They prioritize ethical and environmental practices, using sustainable materials and clean energy. Craftspring's high-quality decorations spread joy and make a positive impact through gifting.
We are on a mission to help men look their absolute best! We only make our wears from the finest Italian woolens, silks, and cashmeres. Our collection of scarves, pocket squares and wallets which marry glen plaids, herringbone, houndstooth, and birdseye weaves into one-of-a-kind accessories.
BG Artforms is an award-winning boutique specializing in unique handmade pens. Started in 1998 by Barry Gross, his inspiration came from the textures found in nature, with recycled materials also featured in his work. He uses materials from shipwreck coins to beer bottle caps in his creations.
Josh Bach is a renowned brand known for its unique and stylish neckties. Starting out in lower Manhattan, their goal was to create neckties with personality that were wearable and stood for something. Their designs have gained popularity among celebrities, politicians, and individuals looking to express themselves through their wardrobe choices.
Meticulously hand made jewelry and unique Judaica whose appeal transcends fashion trends and is not tarnished by time or geography.
ArzaDesign Leather Bags NYC
ArzaDesign is a New York City-based company specializing in creating unique, handcrafted handbags. With attention to detail and creative solutions, their chic and modern designs cater to the diverse demands of city life. Each bag is thoughtfully crafted in NYC, embodying style, functionality, and grace.
Yellowcake is a socially responsible brand that handcrafts high-quality women's outerwear and accessories in the USA. Their garments are made with attention to detail, superior construction, and timeless design. Yellowcake supports local and global non-profit initiatives to improve the community while helping others prosper.
Beebop & Wally NYC offers retro-inspired, handmade clothing for women. Their collection includes stylish jackets, dresses, skirts, and masks, all crafted with attention to detail and clever designs. With adorable and unique pieces, they provide a delightful blend of creativity and impeccable craftsmanship.
isobel and cleo is a renowned knitwear brand that originated in Glasgow, Scotland, and is now based in the USA. They sustain traditional hand knitting techniques, utilizing the finest yarns and materials from around the world. Their exquisite collection has gained recognition from prestigious publications and fashion events.
NatureVsFuture is a Brooklyn-based clothing brand founded by Nina Valenti. Their designs fuse classic and avant-garde styles, incorporating eco-conscious materials into each collection. With international recognition and a commitment to sustainability, Naturevsfuture showcases a unique blend of organic futurism in their cutting-edge garments.
Avigail Adam is a jewelry designer who creates empowering hair pieces and jewelry designs inspired by a combination of mythology, ancient civilizations and nature. Her pieces are meant to carry a certain energy with them, connecting the earthly to the heavenly. They are meant to remind the wearer of their inner powers and their true goddess nature. Most of the pieces are decorated with floral and leaf designs, as well as animals, each design having a higher symbol and each piece having a deeper spiritual meaning behind it.
Looking for an eco-conscious gift? ekologic designs and manufactures quality cashmere clothing and accessories by up cycling. These fine crafted one-of-a kind items are handmade in their Troy, NY studio out of NY materials and are sure to please.
These comfortable, beautiful socks are made in America using US-grown cotton and designed by NYC-based artist Kate T. Williamson, who is inspired by the colors and patterns of Japan (where she spent a year studying art in Kyoto on a scholarship). Her art features scenes of Japan and nature.
Felix Z Designs is a family-owned jewelry business that embraces the natural beauty of stones. Their handcrafted pieces are sourced from countries worldwide, combining elegance and raw artistry. With fair pricing and a global approach, Felix Z offers premium quality jewelry without the premium price.
Make an impression this holiday season with a remarkable handcrafted gift. Each piece is lovingly designed and created by local artist Loella Medina. Stop by our booth and we will be happy to help you find the perfect gift.
Whimsy Jewelry started in Paris and is now a NYC based one-woman shop who handcrafts and enamels playful yet elegant pieces of jewelry in the form of visual storytelling. Wearing her whimsical creations is like putting on a happy mood!
Baus Studio by Jennifer Bauser
Contemporary handmade, sculptural jewelry, accessories, holiday, and home decor. Products incorporate crocheted and free-hand woven leather, torch fired glass enamel with 22kt gold, and forged sterling silver, as well as one of a kind oil and mixed media art on canvas.
Victoria Bekerman Studio creates modern hand-crafted jewelry. Our designs are simple, delicate and timeless. A small Latina-owned business, we pride ourselves in being a local New York business.
MPR Jewelry by Meghan Patrice Riley
Meghan Patrice Riley creates sculptural jewelry that is engineered for wearability, durability, and travel. Each piece is handcrafted in Brooklyn, NY, using a signature nylon-coated stainless steel cable wire mixed with sterling silver, 14k gold fill, and semi-precious stones. Bold and modern, her designs are balanced with a lightweight drape effect, showcasing a blend of fine metals and vibrant gemstones.
Beautiful handmade jewelry of semi precious stones mixed with diamonds and swarovski crystals. The Rachel Reinhardt collection is known for its exquisite color combinations and impeccable craftsmanship. The collection consists of necklaces, earrings and bracelets.
PlayHardLookDope is a New York-based lifestyle jewelry brand that combines sustainability, quality, and style. Founded in 2017, it started from humble beginnings and has since flourished, designing handmade jewelry loved by everyday New Yorkers, actors, musicians, and more. With an online store and a boutique in Manhattan, their collection is now accessible worldwide.
Working out of her Brooklyn studio, Dutch artist Judith Haas creates jewelry and fine art using gold, silver, bronze, and semi precious stones. Her work is characterized by finely crafted textures, unfinished surfaces and colorful patinas that reflect her passion for art history.
Shaya NYC is a New York-based fine handcrafted jewelry brand founded by Shaya Mehubad. Using clean geometric shapes, every piece is hand-hammered to perfection and inspired by the vibrant spirit of New York City. From delicate earrings to versatile necklaces, Shaya NYC offers stylish and timeless accessories for women
Join our Holiday Fair vendor mailing list to receive email updates and application information about our next fair.